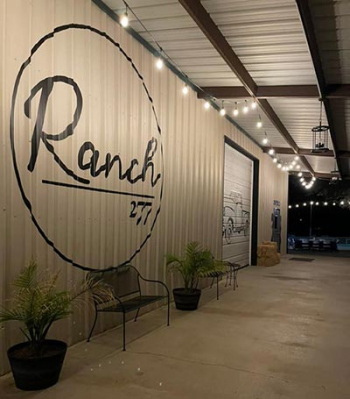 Ranch 277 offers a West Texas rustic environment in the heart of a small town community. The versatile venue has it all: two large outdoor green spaces with numerous oak trees that provide an abundance of shade, off-street parking, and an updated 3500 square-foot building with outdoor porches and a back patio.
Situated on approximately 7 acres, Ranch 277 is the perfect venue for your family reunion, hunters safety class, cook-off, washer pitching contest, business meeting, birthday party or your special wedding.
Just a short 20-minute drive from San Angelo, Texas, Ranch 277 is located off of US Highway 277S in Christoval, Texas.
Please call Marie at 214 317-9777 or Trinidad at 325 277-5112 for a tour or to schedule a reservation.